Finding a job in Knoxville often starts with proper career training programs.
In order to work in a skilled trade, you would attend a vocational school. Sometimes they can be referred to as career schools, trade schools, or technical schools. In the past, high schools offered vocational career courses as electives, and in many cases, students would opt to go to a vocational school rather than traditional high school. However, since the 1990's, there has been a steady decline in vocational career programs at the high school level, while an increased emphasis is being put on academics. The result of this is that now, many young people see vocational programs in a negative light when they used to be a completely acceptable alternative. The stigma surrounding these trade jobs can make young people feel like they're not for 'intelligent people,' or that they won't make any money. Neither of these things is true!
There are several problems that are caused by this attitude towards trade jobs. The most significant problem is that there are millions of people who need jobs, but the millions of employers need skilled workers. Fewer people are being trained for these skilled trades, and fewer people see it as a viable option in today's society. If trade schools were held to the same standards as more traditional institutions of higher education more people would likely recognize the value and seize the opportunity. The second problem is that vocational school programs used to provide a productive alternative to students who did not perform well in a typical high school setting. Students who are at-risk because of socioeconomic or behavioral factors are no longer presented with a trade school alternative that would lead to gainful employment. Instead, millions of students are dropping out each year. That rate is thankfully declining, but so are college enrollment rates.
Listed below are 10 top vocational career training programs based on national average earnings data.  Some of these career training programs can be found in the greater Knoxville TN area.  Others, need to be taken outside the market.
10. CNC Manufacturer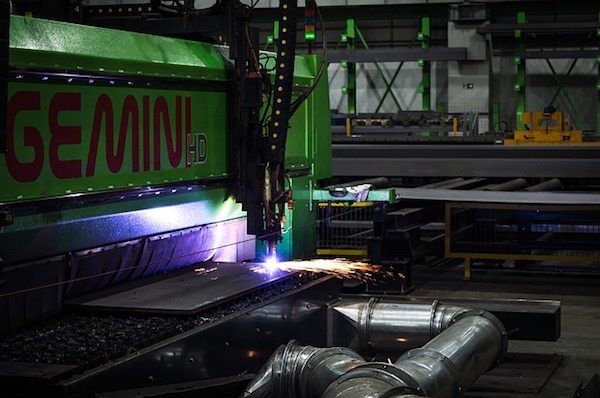 CNC Manufacturing is also sometimes called CNC Machining. What it is, is a type of manufacturing that uses computers to control the manufacturing equipment. CNC stands for Computer Numerical Control. Specific programs are created for each machine, and then the computer controls every aspect of what a machine does. There are several aspects of this job that a tradesman could do, such as the programming itself, or operating the machine afterward. All CNC manufacturing uses what is called G-Code. In this job, you would need to be able to understand G-Code, and how to interpret blueprints fully. You would need to understand certain qualities of materials in order to program the right speed, velocity, pressure, etc. and then you would need to understand how to adjust these settings accordingly. You would also have to load a feed mechanism on a regular basis, and enter instructions into the computers as they changed. This job is projected to grow at 17% or more.
Shoreline Community College has an in-depth and nationally accredited CNC Machinist Program that prepares students to work in the programming and operation of computerized mills, lathes, grinders, drill-presses, laser-cutters, water-jets, and routers.
Estimated Cost of Attendance: $6,030
Projected Salary: $54,200
9. Home Inspector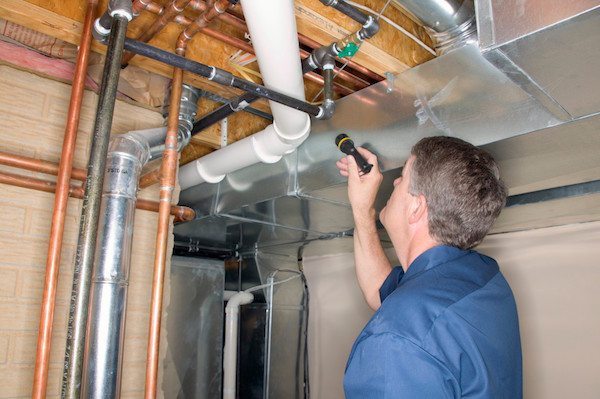 Home inspectors can find work in construction, real estate, banking, and insurance. There are also opportunities for people with the correct certifications to work as independent contractors in this field. Home inspectors are used to make sure that a building is up to code, or to determine the value, safety, condition, or extent of damage to a building. Their expertise is used by banks and real estate agencies to make sure that a certain price for a home is fair and to determine the amount of mortgage loans. In construction, inspectors are used to ensure that a building adheres to the national or state level codes and regulations for safety. Insurance companies may employ inspectors to look at the damage and assess costs alongside an insurance adjustor. Your responsibilities as an inspector would vary based on which of these specific areas you chose to work in, but you would be universally required to have a strong attention to detail and a working knowledge of the codes that applied to where you were working. You would also be responsible for writing up reports on your findings, and may even need to make presentations. The growth rate for home inspectors from the BLS is 8%.
Stratford Career Institute offers a Home Inspector Career Training Program that provides students with the fundamental knowledge they need to do this job. It covers the appraisal process and an extensive amount of preparatory knowledge that covers every aspect of the inspection process. After completing this program, students will need to seek state licensure before they can start working, which may have additional educational requirements.
Estimated Cost of Attendance: $549
Projected Salary: $57,340
8. Aviation Maintenance Technician/Mechanic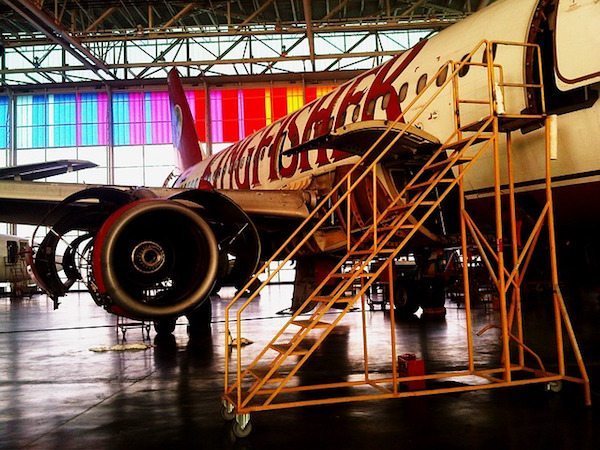 An aviation maintenance technician is better known just as an aircraft mechanic. Aircraft mechanics are responsible for the maintenance and repair of aircraft such as commercial airplanes, helicopters, private jets, and cargo planes. You would be responsible for measuring the wear on certain components of the aircraft to see if it needed to be replaced or project when it would need to be replaced. You would be responsible for diagnosing problems based on what the aircraft was doing or not doing, and then you'd be responsible for making the necessary repairs based on the diagnosis. You would also be responsible for understanding the electrical components of an airplane. There are jobs for people skilled in this trade at repair shops or services, and at airports. Some of the skills required include strong problem-solving skills, and the ability to read and interpret blueprints, technical manuals, and other resources. As an aircraft mechanic, you would also have to keep your tools and equipment in working order and stay up to date on industry standards. The growth rate for this job right now is just 1%.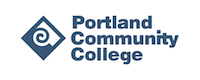 Portland Community College's Aviation Maintenance Technology Program is approved by the Federal Aviation Administration and leads to the required certifications to work as an aircraft mechanic. It's the most affordable in the country.
Estimated Cost of Attendance: $10,318
Projected Salary: $58,390
7. Boilermaker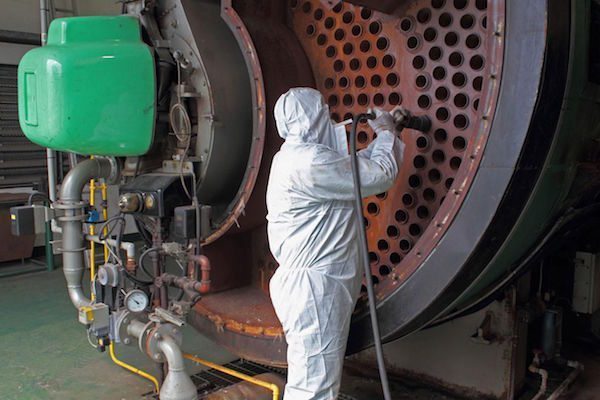 A boiler is much like a furnace, and they are used in a lot of different jobs like at a dry-cleaner, and at power plants. Boilers are used in commercial and domestic water heating, sanitation, and power generation. They are also part of what's called a steam engine, which is what is used at power plants and can also be used on trains. Boilermakers today make steel fabrications from plates and tubes, and the name comes from boilers, but trained craftsmen could also work on bridges, or in the construction of mining equipment. As a boilermaker, you could be responsible for assembling large vessels, or producing parts including stacks, uptakes, and chutes, in order to make necessary changes to pressure vessels, heat exchangers, and piping to premises, using heavy-metalworking machines such as brakes, rolls, and drill presses. There are many different opportunities in this line of work, and it is a very demanding job. The growth rate is currently 9%.

Boilermakers are trained through paid apprenticeship programs. You would receive classroom instruction alongside hands-on work experience to prepare you for a long-term career as a boilermaker. There isn't a tuition cost because it's not a traditional "schooling" program, but an apprenticeship. One of the most popular ways to learn the trade is through the Boilermakers National Apprenticeship Program.
Estimated Cost of Attendance: Not applicable.
Projected Salary: $60,120
6. Conservation/Environmental Sciences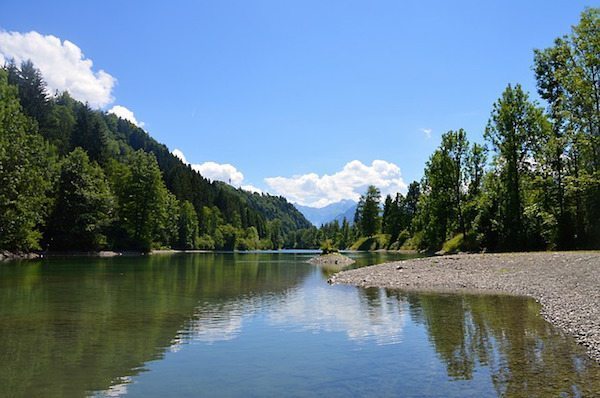 Conservationists and environmental science workers usually work in forestry, but there are a variety of other options that would be available to you. State parks and certain city or state government agencies hire people who are certified in this area. Conservation technicians could also work in a museum, or for a private conservation organization. Some responsibilities for a technician working with a government agency would be to monitor forestry activities to make sure that they were adhering to the laws, negotiating land-use contracts, and monitoring cleared lands to make sure that they would be viable for use in the future. Scheduled burnings, forest cleanup, and water testing are all things that you may be part of in this position. If you were working for a museum, you could be responsible for labeling objects, collecting objects from a certain area, or creating reports on certain items detailing condition and restoration efforts. The growth rate for this job is equal to the current average of 7%.

Stratford Career Institute's Conservation and Environmental Science program is geared towards those who would like to work for a public or private conservation organization and covers topics like pollution, renewable energy, and how ecosystems work. It can be completed online and is the cheapest vocational program in this area of study.
Estimated Cost of Attendance: $689
Projected Salary: $60,220
5. Electronic Engineering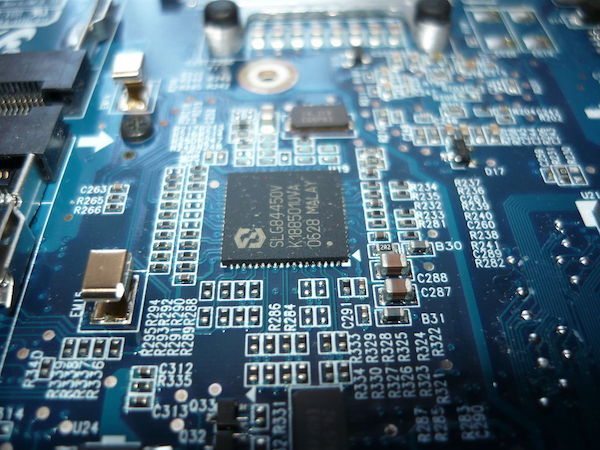 Electronics engineers work in the design and develop electronic equipment, some of the equipment you could work on in this position includes broadcast and communications systems, like an MP3 player, GPS, or a smartwatch. You would be responsible for maintenance on the equipment, and coming up with testing procedures for different things. You might also investigate systems and recommend modifications to the design, or component repairs. Another side of this job is working in computer hardware, building circuit boards and repairing different hardware components. Because of the variety, you could work for the government, for some computer companies, or for companies that manufacture cellphones or electronic instruments used by surveyors and more. The job growth for electronic engineering as a whole is sitting at 0%, but there are opportunities that may not be measured in that percentage.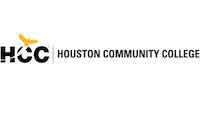 Houston Community College has an Electrical Training Program in which students learn the basics of wiring and the electrical components of industrial equipment.
Estimated Cost of Attendance: $980
Projected Salary: $61,130
4. Garden and Landscaping Designer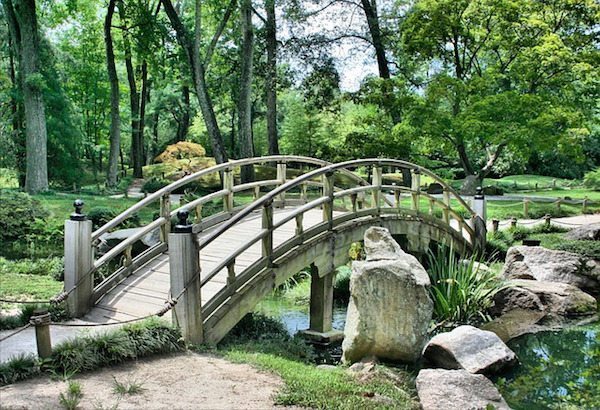 Landscaping designers or gardeners can work for a landscaping company, the city, a housing development, and so much more. There are also independent contracting opportunities for those that are good at the job and have strong entrepreneurial skills. Landscaping architects tend to hire in designers to assist them with larger projects. You could be responsible for helping to plan city parks, medians that divide the roadways through your city, and also beautifying schools or government buildings. If you worked in a more residential area, you might be responsible for helping to design irrigation systems, suggesting certain plant types or grass types, and helping with installation. Some skills that are important to this job include creativity, an eye for detail, and the ability to sketch your design. You would also need to be able to draft reports and interpret blueprints. The current growth rate is 5%.

Ashworth Community College teaches students the fundamental design techniques and hands-on practical tasks that they will need to be proficient in to excel at this career. Included in the tuition rate of their Landscape Design Program are the required textbooks and some drawing supplies. You can take the entire program online.
Estimated Cost of Attendance: $699
Projected Salary: $63,810
3. Solar Energy Technology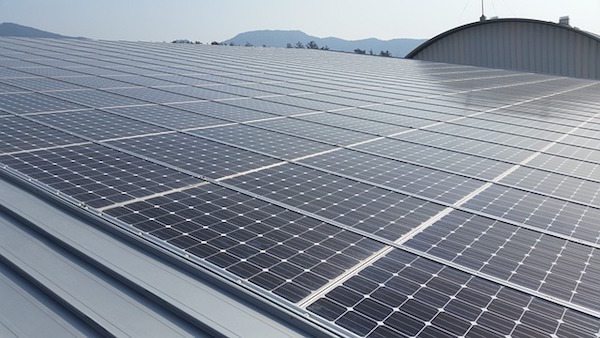 Tradesmen employed in the field of solar energy technology are usually called solar technicians. Solar technicians may be residential installers of solar panels, and they could work on a solar farm or for a construction company that builds solar-powered structures. Solar technicians need strong math skills, the ability to read and interpret blueprints, and a working knowledge of the national and state codes or regulations. In this position, you would be responsible for installing the solar panels and ensuring that they were weatherproof and properly connected to the electrical system of the building; you would also be responsible for diagnosing problems, and repairing them, as well as maintaining the panels to prevent the need for future repairs. You would also need to continue to stay up to date with solar technology so that you could do your job with the utmost efficacy. The growth rate in the solar energy technology field at this level is 24%.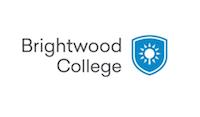 Ecotech Institute has partnered with Brightwood College to create a Solar PV Associate Training Program that adheres to the standards in place from the North American Board of Certified Energy Practitioners. This program is self-paced online and will allow students that fail the certification exam to retake it for free.
Estimated Cost of Attendance: $595
Projected Salary: $67,000
2. Energy Management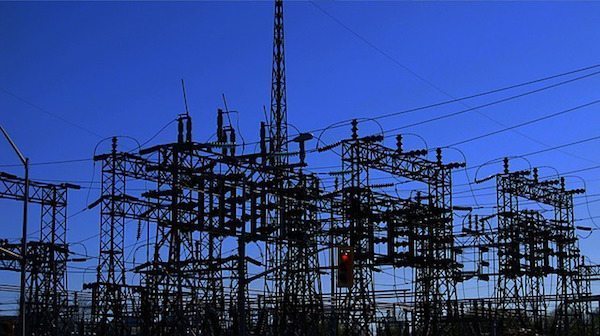 Energy managers are also sometimes called energy auditors. They evaluate energy use at homes, businesses, and more. They may also assess the water systems in some instances. With that information, they create plans to reduce energy use, increase efficiency, and keep costs low. Energy auditors need to analyze energy use and interpret the data that they collect in order to come up with practical and cost-effective solutions. Some energy auditors work with environmental agencies to certify sustainable buildings, they can be hired by a company to help them remodel their facilities to be more energy-efficient, and they can sometimes work for the utility companies in a city as an advisor to the residents on how to maximize the efficiency in their homes. You would be responsible for traveling to the job site and conducting a variety of inspections on the appliances, HVAC, the wiring, and so on. After inspecting every aspect of the electrical system at the site, you would come up with a strategy and write a project plan for your client to follow. Most energy auditors work in offices, and for government agencies. The projected growth of this job is not currently calculated or reported by the BLS.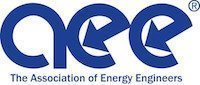 The Association of Energy Engineers has an Energy Auditor Certification Program that can be completed online and at a very low cost.
Estimated Cost of Attendance: $1,150
Projected Salary: $74,000
1. Contractor/Construction Manager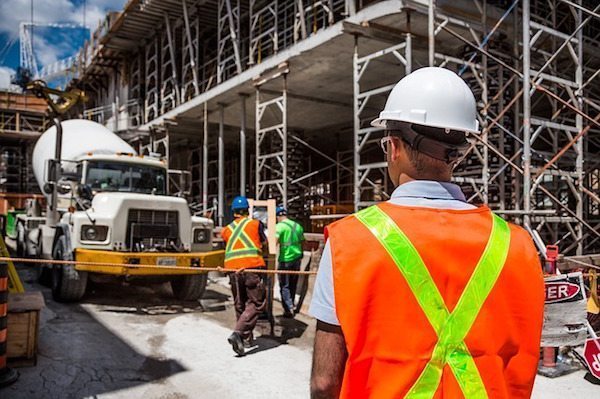 Construction managers are also called general contractors, and they are the critical role in all construction projects whether they are federal, commercial, or residential. Construction managers work alongside architects and engineers to make sure that everyone is on the same page about the upcoming project and to make sure that everything is being estimated with precision so that the project can be completed quickly. As a contractor, you would be responsible for analyzing blueprints to make cost and time estimates, planning a timeline for a construction project, hiring construction workers to complete the project, and monitoring their progress throughout construction. You would be responsible for gathering all the necessary permits, and ensuring that everything was being built to the standards of your clients, as well as in compliance with all applicable codes and regulations. Your main responsibility is to determine what resources are needed for a building project and then allocate them appropriately so that the work can get done regardless of whether it is a skyscraper or someone's kitchen cabinets. The current growth rate for this job is 5%.
Ed2go is in partnership with The University of Tennessee at Knoxville. It offers online open enrollment programs designed to provide the skills necessary to acquire professional level positions for many in-demand occupations.